As the origin of pizza, Italy has 127 thousand or more companies that sell pizzas. This situation gives rise to the development and expansion of pizza processing machines. Among them, the dough divider has a major role to play in producing consistent and quality dough balls.
However, you may find it very hard to choose the ideal dough rounder and dough rounder manufacturers for your business. As a manufacturer of dough preparation equipment, I made this list of top 8 dough rounder manufacturers in Italy to help you out.

1. Ballmatic
Location: Via G. Scudeler 8 37135 Verona VR
Company Type: Manufacturing
Year Founded: 2014
Main Products:
●Pizza and bread balls rounder, pizzeria and bakery dough rounder, pizza dough rounder, accessories.
About the Company:
As a Starpizza's brand, Ballmatic focuses on the production of professional dough rounder for pizzeria and bakery workshops. They aim to conquer the whole industry of dough preparation for pizzerias and bakeries. To do this, they design and develop machines that are able to significantly reduce the time and human labors that ball production requires.
Ballmatic's projects are completely designed and realized in Italy. What's more, they'd like to deliver the distinctive features of Italy such as food and design. They can customize the machines and use the color customers choose.
About the Ballmatic Dough Rounder: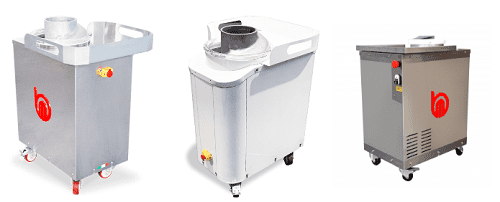 Ballmatic produces 3 dough rounders and they round dough divisions of 20g-1000g and 20g to 300g. All these machines feature very easy operation. You don't have to be a professional in this sector to use this machine. Like I've mentioned before, you can choose the color you prefer and they'll customize for you. This will make the compact dough rounder a perfect match for your individual kitchen.

2. Taibo Machine
Location: Zhujie Industrial Park, Mizhou Street, Zhucheng, Shandong, China

Company Type: Manufacturing
Year Founded: 2013
The Number of Employees: 20-30
Main Products:
●Dough Mixer
●Volumetric Dough Divider
●Dough Rounder
●Conical dough rounder, compact dough rounder
About the Company:
You didn't read it wrong. Taibo is not based in Italy but let me tell you why I put it on the list. Taibo Machine has been specializing in manufacturing industrial food processing machines and bakery machines ever since its establishment. Their 10 years of experience in manufacturing and exporting have complemented each other, leading them to be the vanguard manufacturer of dough divider, dough rounder and other baking machines worldwide.
Up to now, Taibo has exported equipment and turnkey solutions to 106 countries, among which the Italy has many locations we are exporting to. You may find your favorite local pizzeria or bakery using Taibo dough divider and rounder.
About the Dough Rounder: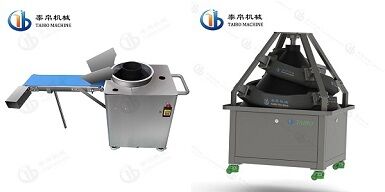 Taibo has TBGR3 compact dough rounder and TBMR3 conical dough rounder. The applicable weight range of them is 30-300g and 20-1100g. Both of these dough dividers are suited to sticky moist dough, that is dough of high hydration. You can also adjust the rotation speed of TMGR3 to round different hydration instead of changing any parts of the machine.
Due to the Teflon coated on the spiral rounding track, dough will not stick to the machine, thereby enabling easy operation, cleaning and maintenance. Dough dividers can be integrated with TBMF3 automatic dough divider machine for efficient and consistent dough ball production. If you'd like to know more, please click.

3. Cuppone

Location: Via Sile, 36 – 31057 Silea (TV) Italy
Company Type: Manufacturing
Year Founded: 1963
Main Products:
●Single-chamber rotating oven, stackable electric oven, electric rotating single pizza oven, hot forming machine for pizza, spiral mixer, dough rounder, accessories, etc.
About the Company:
Cuppone is a company specializing in the production of electric ovens, gas ovens and equipment for pizza professionals. To guarantee exceptional equipment and service, Cuppone owns two factories covering an area of approximately 5,000 square meters, where they carry out all the production phases: processing of sheet metal and assembly of semi-finished products. Their 60 year's manufacturing experience has resulted in their revolutionary ovens and other pizza making machines.
About the Cuppone Dough Rounder: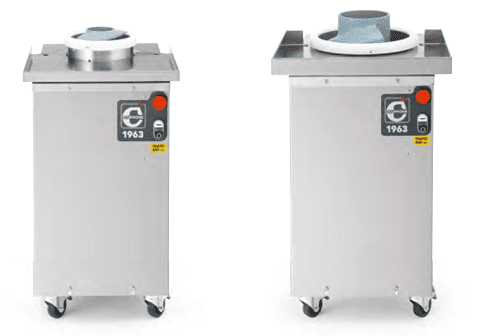 Cuppone dough rounders round dough from 20g to 300g and from 20g to 900g. It can round up to 700 balls in one hour. During the rounding process, the machine doesn't stress and heat the pasta. The rounding spiral is Teflon coated and demountable, thus the machine is very easy to clean.

4. Friulco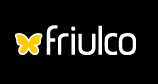 Location: Via Ponte Giulio, 64 – Z. I. 33085 Maniago (PN) – Italy
Company Type: Manufacturing
Year Founded: 1984
Main Products:
●Mixer divider rounder, dough sheeter, Cubo divider, divider rounder, R10 rounder, juice extractor, juice extractor.
About the Company:
Friul Co is noted as a manufacturer of efficient, quality and reliable natural juices and pizza preparation equipment. They spearheading the industry by using the cutting-edge technologies and front-line components.
The company has sophisticate technical staff to develop new concepts and new machines to cater to the changing industry.
About the Friul Dough Rounder:

Friul produces 3 rounders, R10, R10 L and R10 T. All these three dough rounders produce perfectly closed dough balls as if it is done manually. What makes R10 T dough rounder different from other friul rounders is the non-stick coating. It is suitable for processing soft and peculiar doughs. With friul dough rounders, you can work more quickly and effortlessly.

5. Velma S.r.l.
Location: Via Triestina 80 – 30173 – Favaro Veneto- Venezia – Italia
Company Type: Manufacturing
Year Founded: 1992
Main Products:
●Ovens, dough roller, rounder KALI, dough divider P40, dough sheeter, cooking kettle.
About the Company:
Velma Srl was originally founded to focus on precision electromechanical manufacturing. With their advanced in-house design department, the company set out on a new path: manufacture of pizzeria equipment bearing the Pastaline brand name in 2000. After years of development, the company extended its product range, namely equipment for processing and decorating chocolate fondant.
Velma specifically mentioned its participation in National and international Expos over the years. I think it contributes a lot to the recognition and appreciation they gained.
About the Pastaline Kali Dough Rounder: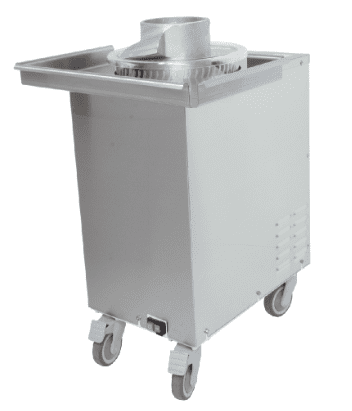 The Pastaline dough rounder KALI is capable of rounding dough divisions ranging from 20g to 1100g. Pastaline designs 3 spiral augerS for rounding different types of dough: one for pizza dough, one for bread dough and one for very moist and greasy dough.
The KALI dough rounder complies with European and American health regulations (NSF and ETL Sanitation).
One unique feature that I've never seen before is the cooling technology. By reducing the pressure in the motor housing, the dough portions can be processed at room temperature, thus to make the machine work for long period without any maintenance.


6. OEM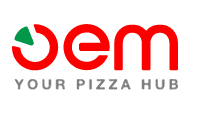 Location: Via Lombardia 33, Bozzolo (MN)
Company Type: Manufacturing
Year Founded: 1973
Main Products:
●Spiral mixer, dough divider and rounders, hot presses, electric pizza oven, countertop pizza oven.
About the Company:
Oem is part of the Ali Group, the world's leading manufacturer of catering equipment. They manufacture a comprehensive range of preparation equipment including dough mixer, dividers, presses and ovens. The company aims to enhance the taste of your pizza and make your business more efficient. Their professional and passionate team will help you to find the ideal solution for your needs no matter what size is your business. They possess manufacturing facilities of 16,000㎡and product showroom, where you can try out the machines and find what's best for you.
About the OEM Dough Rounder: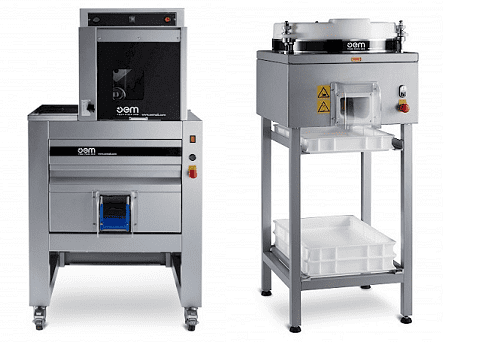 OEM has dough divider rounder and tabletop dough rounder. Both of these two machines are suited to produce dough balls of 50g to 300g. OEM dough rounders are highly efficient and user friendly. Due to the high output of 800 up to 1200 dough balls per hours, the chances of bakers developing diseases like arthritis are greatly reduced.
As you can see in the picture, the dough rounding machines are compact and space saving, suitable for both small and medium sized pizzeria or industrial manufacturing factory.

7. Vitella

Location: Via dell'Artigianato, 5 – 36035 Marano Vicentino (VI) Italy
Company Type: Manufacturing
Year Founded: 1987
Main Products:
●Automatic, semi-automatic and manual dough dividers, automatic and semi-automatic dough presses, automatic, semi-automatic and manual dough rounders, grids and grills, seal covers, pressure regulators, side carters.
About the Company:
Vitella is a well-established manufacturer of bun rounding dividers for bakeries and pizzerias. This company reached a significant milestone in 2009, when they designed and developed a line of dough handling machines. This new generation of dough dividers features unique design and groundbreaking clean.
The company puts extra emphasis on research and development. They thoroughly studied the workflow of pastry and bread makers of all sizes to create simple and practical solutions. The way I see it, it is a wise move. Only in this way can they provide customers with machines that are wholly satisfying both to the uses experience and quality of finished products.
About the Vitella Dough Rounder:
Vitella dough rounders include automatic, semi-automatic and manual type. Both of these three machines divide 11-52 divisions. The max weight range is 12g to 500g. The max output is 6200 pieces per hour.

8. Eliani
Location: Via montecimone 93 genova Italy
Company Type: Manufacturing
Main Products:
●Kneading machines, spiral mixer, fork mixer, rounding machines, plunging arm mixer, self-tipping mixer, rounding dough machine.
About the Company:
Eliani has been spearheading baking machines and mixers, which is their strength for over 20 years. Their care and passion for manufacturing translate into the robustness and reliability of their equipment. Their machines are capable of satisfying every need even for the most difficult doughs. They can customize the machines according to the type of the dough with variable speed, various spirals or even colors.
About the Eliani Dough Rounder:
The Eliani dough rounder is suitable for dough pieces ranging from 50g to 300g. The ideal hydration of doughs is 55% to 70%. It is able to round up to 2000 balls per hour.
Just like Taibo dough divider, this Eliani dough rounding machines is completely made of 304 stainless steel, thus sturdy and reliable. This model of dough rounder can be coupled with a volumetric dough dividing portioning machine to improve the efficiency.

9. DELL'ORO
Location: V.le XXV Aprile, 42 23868 VALMADRERA (LC)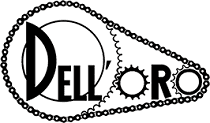 Company Type: Manufacturer
Year Founded: 1961
Main Products:
●Fork mixer, automatic spiral mixer, kneading machine, dough dumper, automatic divider, hand divider, moulder, round moulder, conical roll forming machine, round and long loaves moulder, bun divider and rounder.
About the Company:
Initially, the company was a joint effort of two brothers: Agostino and Gianni Dell'Oro. Their passion for design and mechanics was a powerful spur to action. From a small garage to plants of about 4000 square meters inclusive of a warehouse and a testing room, the company has extended their product range to 85 models. They are able to satisfy the exigency of any types of workshops of bakery, pastry or pizzerias, minimizing the delivery time and allowing customers to test before buying machines.
It's a great delight to see the company's continuous development and expansion, especially when they are capable of supplying not only in Italy but also overseas.
About the Dell' Oro Dough Rounder:

Dell' Oro supplies various rounders and rounder moulders for pizzas, loaves and breads. These 4 dough rounders are I'll introduce are most commonly seen: round moulder, conical roll forming machine, automatic bun divider and rounder, automatic pizza divider and rounder.
The first one is suitable for dough from 150g to 1500g, with water content up to 60%. The machine can roll up to 5 dough pieces at the same time.
The second type is available in 3 versions, suitable for 100g to 800g, 300g to 1800g and 1200 to 3500g.
The third one is also available in different models. Interchangeable rounding plates enable the machine to divide bulk dough into 14/ 30/ 36/ 52 divisions.
The last one is designed for dividing and rounding pizza dough pieces without damaging them. Capacity of the hopper is about 5kg. Dough pieces weight is adjustable and ranges between 100 and 300 grams.

10. Sigma Bakery Pastry Pizza Equipment
Location: Via Artigianato, 85 25030 Torbole Casaglia (Bs) Italy

Company Type: Manufacturer
Year Founded: 1973
Main Products:
●Mixer, planetary mixer, sheeter, pizza spinner, divider, rounder, divider rounder, grinding machine, lifter.
About the Company:
The company was founded by Luciano Gnocchi, who had been working for projects of an important industry for several years. The company joined a world leading bakery group which remained until 2003. In this year Sigma becomes a completely Italian company again, which gave an important boost to the revival and expansion of the company.
After more than 40 years from the beginning, Sigma possesses a group of innovative people with the ability to listen carefully, improve and update.
About the Sigma Dough Rounder: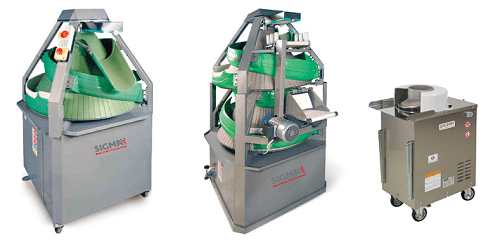 Sigma has conical rounder, double cone rounder and Sfera screw rounder. The conical rounders are suitable for 100g to 2000g and 300g to 3900g. It's not surprising that the double cone has doubled productivity. What shocks me is that it even has the same overall dimension as the first one.
The last one is applicable for rounding dough pieces of 50 g to 1800 g, with very high or low water content.

Conclusion
I strive to be accurate and fair. But if you see anything that seems wrong or incomplete, leave a comment to let me know. If you'd like to know more about the dough rounder and dough rounder manufacturers, please click to read.
●Top 6 Dough Rounder Manufacturers in US
●Everything You Need to Know About Dough Rounder in 2022
●What can dough divider rounder do?
●The Most Comprehensive Purchasing Guide to Dough Dividers in 2022