Are you in search of reliable bakery equipment suppliers in South Africa? Whether you're in need of new or used bakery equipment, we've got you covered. In this article, we will explore the top 7 bakery equipment suppliers in South Africa, offering a wide range of products to meet your baking needs. From food processing equipment to ovens, mixers, dividers, and more, these suppliers have established themselves as leaders in the industry.
Let's dive into the details and discover the best bakery equipment suppliers in South Africa.

1. Tombake Bakery& Confectionery Equipment
Location: Corner Iscor & Oop Street, Bellville South, 7530, Cape Town, South Africa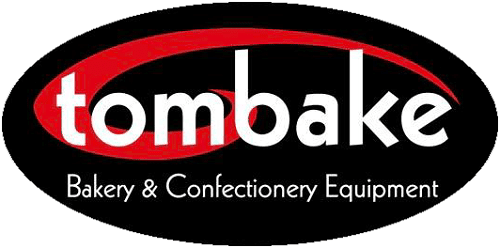 Company Type: Manufacturer, supplier.
Year Founded: 1997
Main Products:
●Baking Products
●Bread moulder, bread slicer, bun divider, cake mixer liter, convection oven, deck oven, double pie display, dough mixer, doughnut fryer, roll moulder, loaf oven, dough divider, water chiller.
●Hot Food Products
About the Company:
Tombake is a premier manufacturer and supplier of quality bakery equipment, catering equipment, and hot foods equipment. With over 100 years of baking industry experience within their management team, they are truly passionate about the baking business.
At Tombake, they pride themselves on delivering superior service excellence to their customers. From the initial stages of choosing the right equipment for your needs to assisting with its optimal placement in your bakery, they are dedicated to being with you every step of the way.
In addition to their own manufacturing capabilities, they import a comprehensive range of Hot Foods Equipment from renowned sources in Italy, Spain, and France. This enables them to provide their customers with a wide selection of cutting-edge equipment and products.
About the Tombake Bun Dough Divider: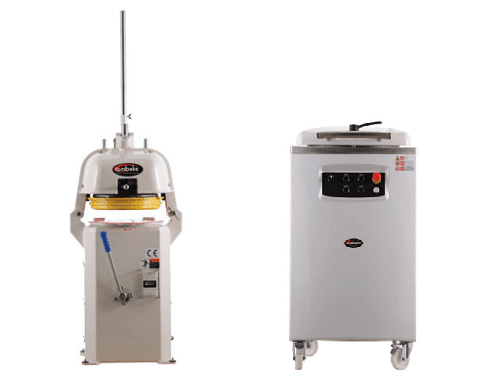 Tombake supplies a full spectrum of bakery equipment, from dough handling equipment to bakery products display equipment. I'd like to introduce the company's dough divide and bun divider as we all know that dough dividing and rounding is the most tedious part of baking.
The first is bun divider rounder, featuring big rounding diameter, faster rounding speed and good rounding performance.
The second is semi automatic divider designed for the division of soft dough such as ciabatta breads, batons and baguettes. The capacity is 16kg and it cuts bulk dough into 16 or 20 divisions.

2. Southern Bakery Equipment
Location: 79 ILANA Street, Delville Business Park, Delville, Germiston, South Africa

Company Type: Supplier
Year Founded: 1996
Main Products:
●Ancillary equipment, bread slicer, catering equipment, dividers, dough mixers, moulders, oven, planetary cake mixer, provers, small and catering.
About the Company:
Founded by Stephen Eagles and Nigel Scoones, both renowned experts in the baking industry with a combined experience of nearly 50 years in South Africa, Southern Bakery Equipment brings unparalleled knowledge and expertise to the table.
Their manufacturing and reconditioning processes take place in a facility where precision and quality are upheld at every stage. They also specialize in the trade-in of second-hand bakery equipment, providing flexible options to meet customers' specific requirements.
This company is an approved supplier to major chain stores and serves customers across the African continent. Regardless of the size of your business, they are committed to delivering the highest level of service excellence and professionalism.
About the Southern Dough Divider: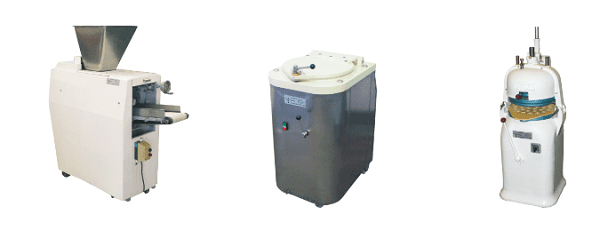 The first dough divider is designed for large production. It is applicable to cut bread doughs into variable weight ranges.
The second is semi automatic hydraulic dough dividers. It cuts dough into 16 or 20 pieces equally.
The third is the bun divider, cutting dough into weight ranges between 25g to 120g.

3. M-Bake Bakery Equipment
Location: 20 Marshall Street, Westgate (Next to Newtown), Johannesburg, South Africa
Company Type: Manufacturer
Year Founded: 2007
Main Products:
●Convection oven, air impingement oven, biscuit oven, proofer, conveyor, depanner, delidders, oven loader, unloader, crate loader, crate washer, high lifts, pan coolers, product cooling equipment, packaging equipment, mixing equipment.
About the Company:
M-Bake Bakery Equipment is a collaboration of the industry's finest engineers specializing in the baking industry. With their extensive expertise and a combined experience of hundreds of years, the company is proud to deliver the best bakery equipment available.
As the largest manufacturer of travelling ovens and automatic proofers in Africa, it has a strong track record. Led by their chief engineer, Mr. Charlie Duvenage, with four decades of experience in the oven manufacturing industry, their manufacturing facilities in Boksburg ensure top-notch production.
At M-Bake, they provide quality bakery equipment at reasonable prices. Their robust designs are built to withstand the harsh African conditions, ensuring years of reliable service in any environment worldwide.
About the M-Bake Bakery Equipment:
M-Bake has a wide range of bakery machines and used bakery equipment for sale. If you'd like to know more, please check their website.

4. Bake-Sure Bakery Machinery
Location: 15 Sheffield Road, Woodbrook, East London, 5241, South Africa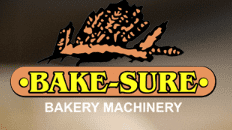 Company Type: Supplier
Main Products:
●Mixers, planetary mixers, bun dividers, dough dividers, bread and roll moulder, slicing equipment, pastry sheeters, rounders, ovens, provers, miscellaneous.
About the Company:
Bake-Sure is a company with a rich heritage in the bakery industry spanning four generations. With their origins in the Netherlands, they take pride in their association with the bakery world and are now based in South Africa, with a strong focus on serving the African continent.
Their extensive range includes equipment for bread, confectionery, candy, chocolate, as well as turn-key projects and franchises. With over 30 years of experience, they have established a vast network of suppliers for both new and used equipment, making them your one-stop supplier of used bakery equipment.
Whether you are looking to source equipment for your bakery or explore export opportunities, Bake-Sure is here to assist you.
About the Bake-Sure Dough Divider and Rounders:
Bake-Sure provides various used baking machines like Baker Perkins dough divider, Kemper dough dividing machine, Sottariva dough divider machine, Vemag and other world-famous bakery equipment brands. I've introduced these brands in other posts, if interested, please click to read more.

In terms of rounders, Bake-Sure provides conical rounders and belt type rounders. They are from the Gefra and WP brands.


5. B.T. ENTERPRISES
Location: 22 Data Crescent, Ormonde, Johannesburg, 2091
Company Type: Supplier
Year Founded: 1974
Main Products:
●Pan bread production system, biscuit lines, silo system, depositing machines, plant instrumentation and control, bread cooling system.
About the Company:
BT Enterprises, formally known as Bernd Triebiger (Pty) Ltd, began their journey as an importer of specialized food processing equipment, focusing primarily on the meat industry. However, over the years, they have expanded their range of services and products to cater to various sectors, including poultry, bakery, and dairy plants.
The company is proud to be the market leaders and sole agents in South Africa and neighboring countries for numerous processing equipment companies. In addition, they have established a strong partnership with RAPS, a specialized spice company, enabling them to provide top-notch spices and seasonings.
About the BT Enterprises Bakery Equipment:
BT Enterprises provides a full range of bakery equipment and baking solutions, covering mixing, dividing, proving, baking, slicing, wrapping, product handling and other baking processes. There's no detailed description of these machines and solutions on their websites. If you'd like to know more, just email them and I believe they'll give you a quick response.

6. Vulcan Bakery Equipment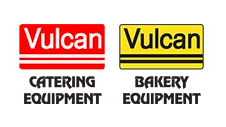 Location: 2172 Albertina Sisulu Road, Industria, 2093
Company Type: Supplier
Year Founded:
Main Products:
●Retarder proofer, deck oven, modular deck oven, fixed rack oven, rotary rack oven, bread pans.
About the Company:
Vulcan is a trusted manufacturer and supplier of top-quality commercial and industrial catering equipment and bakery equipment for over 60 years. Serving the South African and Sub-Saharan food service equipment markets, they take pride in their commitment to developing, innovating, and adapting to meet the ever-changing market trends, all for the love of food.
At Vulcan, they have the expertise and resources to handle projects of all sizes. Their highly skilled and experienced teams, combined with their comprehensive range of equipment, ensure exceptional results. The Vulcan brand is renowned for its reliability, service, and uncompromising quality, making a significant contribution to their clients' profitability.
About the Vulcan Bakery Equipment:
Most of Vulcan's bakery equipment is the Milano Forni brand.

7. Taibo Machine
Location: Zhujie Factory Area, Zhucheng City, Shandong Province, China

Company Type: Manufacturer
Year Founded: 2013
Main Products:
●Volumetric dough divider, conical dough rounder, small dough rounder, spiral dough mixer, dough mixer.
About the Company:
In addition to the 6 local suppliers, I'm excited to introduce Taibo Machine, a prominent manufacturer of food processing machinery and baking equipment based in China. While not based in South Africa, Taibo Machine manufactures a range of high-quality products that are well-suited for the South African market. With their own state-of-the-art factory and a strong emphasis on reasonable pricing, Taibo Machine brings a unique advantage to the table.
Consider exploring their product offerings and evaluating how Taibo Machine can meet your specific bakery equipment requirements. Embracing global partnerships and considering reputable international suppliers like Taibo Machine can bring new possibilities and enhance your bakery operations in South Africa. Happy baking!
About the Taibo Bakery Equipment:

Taibo designs and manufacturers a range of dough handling equipment including volumetric dough divider, conical dough rounder and so on. This series of dough equipment is capable of processing dough of high hydration and various weight ranges. Click to explore more about Taibo dough divider and rounder.

Conclusion
South Africa boasts a vibrant market for bakery equipment, with numerous reputable suppliers catering to the needs of bakeries, confectioneries, and food service establishments. There are 2 more suppliers that I have mentioned in others posts: Macadams International and All Round Bakery Supply Services.
From manufacturers offering customized solutions to suppliers specializing in a wide range of equipment, the options are diverse and impressive. Whether you're starting a new bakery venture or looking to upgrade your existing equipment, these top 7 bakery equipment suppliers in South Africa are sure to provide you with quality products and reliable service.
Explore their offerings, compare prices, and make an informed choice to equip your bakery with the best tools for success.

More to Read
●List of International Bakery Equipment Exhibition
●What Are the Different Types of Dough Rounders?
●Everything You Need to Know about Bakery Equipment Conveyor Belt