Recently, I've noticed that the America boasts some great manufacturers of quality dough rounders. They specialize in baking equipment industry for decades and each of them has own specialty.
I'm looking for the best of the best and I made a list of the top 6 dough rounder manufacturers in US. Based on my experience, merits of some manufacturers lie in quality, and others' in service and customer experience.

1. Dutchess Bakers' Machinery Company
Location: 302 Grand Avenue Superior, WI 54880-0039
Company Type: Manufacturing
Year Founded: 1886
Main Products:
●Dough divider, rounders and moulders, bun and bagel slicers and flat grills, pizza presses, tortilla presses, table-top and floor model dough mixer, spiral mixer.
About the Company:
This is the oldest company you can find in this list. As a pioneer of this industry, Dutchess Bakers' Machinery Company has been a manufacturer of exceptional dough dividers and dough divider rounders ever since 1886. Bakers, cooks and chefs world-wide use Dutchess equipment to produce a large variety of products like buns, bread, flatbread, pizzas, tortilla, chapatis, pies, pita bread and so on. All their machines feature versatility, ease of operation and sanitation. They are so confident that every unit of equipment comes with 2-years warranty.
One thing I like about them is that although being well known for dough dividers and dough rounders originally, they continue to develop new equipment to cater to the changing market. The bun and bagel slicer is now the new pride of the company.
About the Dough Rounder: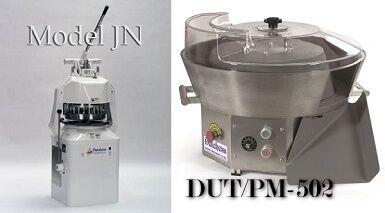 The first one is semi-automatic dough divider rounder and the second is dough rounder kneader. The model JN divides and round dough into 36 pieces 1 oz. up to 2-3/4 oz. each. The model DUT/PM is applicable to dough pieces of 1 oz. up to 24 oz. You can pair this Dutchess dough rounder with a dough divider for more efficient production.

2. Taibo Machine
Location: Zhujie Industrial Park, Mizhou Street, Zhucheng, Shandong, China
Company Type: Manufacturing

Year Founded: 2013
The Number of Employees: 20-30
Main Products:
●Dough Mixer
●Dough Divider
●Dough Rounder
●Conical dough rounder, compact dough rounder
About the Company:
You didn't read it wrong. Taibo is not based in US but let me tell you why I put it on the list.
Taibo Machine has been specializing in manufacturing industrial food processing machines and bakery machines ever since its establishment. Their 10 years of experience in manufacturing and exporting have complemented each other, making them the leading manufacturer of dough divider, dough rounder and other baking machines worldwide.
Up to now, Taibo has exported equipment and turnkey solutions to 106 countries, among which the US boasts many locations we are exporting to. You may find your favorite local pizzeria or bakery using Taibo dough divider and rounder.
About the Dough Rounder: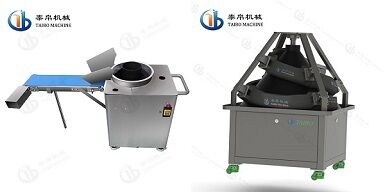 Taibo has TBGR3 compact dough rounder and TBMR3 conical dough rounder.
The applicable weight range of them is 30-300g and 20-1100g. Both of these dough dividers are suited to sticky dough, that is dough of high hydration. You can also adjust the rotation speed of TMGR3 to round of of different hydration. Due to the Teflon coated on the spiral rounding track, dough will not stick to the machine, thereby enabling easy operation, cleaning and maintenance. Dough dividers can be integrated with TBMF3 automatic dough divider machine for efficient and consistent dough ball production.
If you'd like to know more about Taibo dough dividers, please click.

3. Bakery Equipment & Service Co.
Location: 200 Lombrano St. San Antonio, TX 78207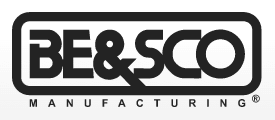 Company Type: Manufacturing
Year Founded: 1965
Main Products:
●Wedge press, press and grill combos, press and oven combos, grills, conveyors, dough divider rounders, mixers.
About the Company:
The BE & SCO Manufacturing was originally founded to refurbish and design bakery equipment. Over years of research and development, the company has become one of the world's leading manufacturers of commercial flatbread equipment for the restaurant and food service industries.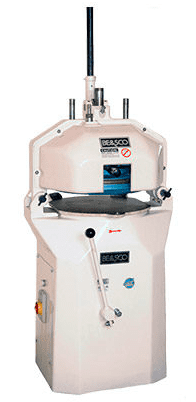 One thing I find warm about them is that they lay emphasis on teamwork, thus ensuring the quality of their machines. Their team of experienced craftsmen and craftswomen build machines with professionalism and pride.
About the Dough Rounder:
This semi-automatic dough divider rounder machine suited to produce tortilla, chapati, piadian, lavash and other bakery products that require uniformly divided and rounded dough balls. The machine divides dough into 30-36 parts. Each dough ball weighs 0.7 – 4.3 OZ.


4. SOMERSET
Location: 137 Phoenix Ave Lowell, MA. 01852, United States
Company Type: Manufacturing

Year Founded: 1946
Main Products:
●Pizza and bakery dough rollers, dough and fondant sheeter, heavy duty dough baller, hot dough presses, dough moulders, cheese shredder.
About the Company:
Somerset Industries is a well-known manufacturer of quality bakery equipment. They aim to provide quality equipment and service that reduces labor costs, reduces food costs and increases consistency.
Just like other old manufacturing companies, Somerset never stops designing and developing new equipment to help customers make use of market trends, keeping quality and durability in mind,
What I like about them is that although they have been the industry leader for over 70 years and their machines have been used by major restaurant chains and large baking plants, they still appreciate every independent entrepreneur, listening to their needs carefully and helping them to remain competitive. I guess that's a big part of what makes the company lasts so long.
About the Dough Rounder:
As you can see, Somerset's heavy duty dough baller is also compact, just like Taibo's. This machine is suitable for dough pieces of 50g to 1kg. Somerset dough rounder features stainless-steel cabinet, one person operation and easy cleaning up.



5. AM Manufacturing Company
Location: 9200 Calumet Ave, Suite NW07 Munster, IN, 46321

Company Type: Manufacturing
Year Founded: 1961
Main Products:
●Dough rounders, dough divider rounders, continuous tortilla press, pizza crust docker, hot pizza press, pizza press dies, bagel former.
About the Company:
AM Manufacturing has been manufacturing labor saving dough and baking equipment for over 60 years. You can find their dedication to quality in every facet of their equipment. The combination of quality products and exceptional service has translated into their dominant position in the industry.
In late 2014, AM moved from its original location into a new facility, which is 2 times larger than the previous one. The new plant integrates assembly and display, enabling customers to see and even test the machines.
About the Dough Rounder:

All these 4 dough rounders are applicable to produce dough balls from one to 32 ounces. They are all space saving and compact.

6. DOYON
Location: 5600 13th Street Menominee, MI 49858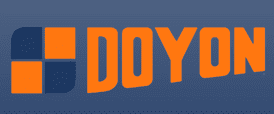 Company Type: Manufacturing
Year Founded: 1950
Main Products:
●Ovens, proofers, retarder proofer, display warmer, planetary mixer, spiral mixer, dough divider, dough rounder, dough moulder, dough sheeter, bread slicer.
About the Company:
At first, Doyon Equipment Inc. started as a sales and repair business for bakery equipment. They began manufacturing their own line of equipment in the mid 1970's.
Over the years, Doyon has expanded their product range from ovens to proofers, mixers, racks and more. In 2009, The Middleby Corporation acquired Doyon Equipment Inc.. Shortly following the acquisition, Doyon Equipment, Inc. merged with NU-VU Foodservice Systems, becoming the Bakery Equipment Division of Middleby. Thereby, they are able to design and develop equipment to meet the expanding needs of the market.
About the Dough Rounder: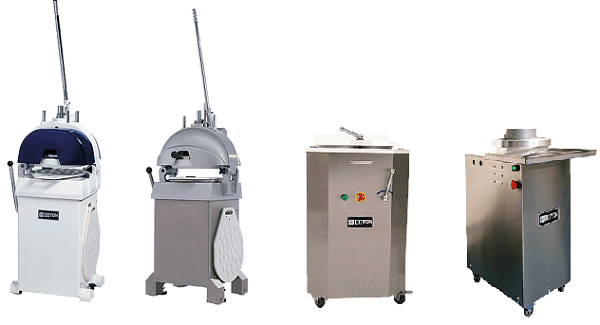 Doyon dough rounders can be divided into semi-automatic dough rounder, hydraulic dough rounder and dough rounder. The first type divides 15 portions, 22 portions, 30 portions, 36 portions and 54 portions. The hydraulic one divides dough into 20 pieces. The last one is suitable for dough portions of 200g-1000g.

Conclusion
If you'd like to know more about dough rounder and bakery machines, click the links to read.
●How to Choose Your Dough Divider
●The Most Comprehensive Purchasing Guide to Dough Dividers in 2022
●Best 10 Dough Divider Suppliers in Australia 2022