1. Macadams International
Location: HEAD OFFICE & EXPORTS, MACADAMS BUSINESS PARK, SCHOOL ST, BLACKHEATH, CAPE TOWN 7581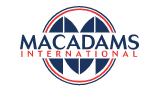 Main Products:
●Baking System
●Rack ovens, deck ovens, convection ovens, provers, confectionery ovens, dough mixers and kneaders, moulders, dividers and rounders, bread and cake slicers, pastry sheeters, doughnut fryer, biscuit machines, water meter and chillers.
●Food Service Solutions
●Combi ovens, chicken grillers, pizza ovens, fridges, fryers, counters, slicers, flakers, dishwashers.
About the Company:
The Macadams International was established in 1904 and since then, it has been developing and leading the industry in innovation. It is now widely acknowledged to be a major provider of innovative and advanced baking, food service, and packaging solutions across the African continent and key International Markets.
The company designs, manufactures, installs and serves baking equipment for all aspects of the industry. They manufacture every piece of apparatus with more than a century's expertise and practical experience. Macadams ensures that the products, technical assistance, and knowledge they provide will be of the highest caliber.
Macadams's production plant is in the Western Cape, South Africa. This perfect position enables efficient delivery across Africa and across the globe.
About the Dough Divider:

There are three dough dividers and one dough divider rounder on Macadams's website now. According to the description, both of them are able to handle soft dough and are easy to control. For more details, please check their website.

2. Taibo Machine
Location: Zhujie Industrial Park, Mizhou Street, Zhucheng, Shandong, China
Main Products:

●Dough Mixer
●Dough Divider
●Dough Rounder
●Conical dough rounder, compact dough rounder
About the Company:
Based in Shandong, part of the East China, we boast convenient shipment at home and abroad. From stand-alone machines to entire bakery processing lines, from agents to enterprises, we have successfully cooperated with customers from 106 countries over the past 10 years and we have established strong relationships with many customers in China. Inspired by the enterprise values of innovation, dedication and professionalism, we are getting stronger and ready to meet diverse customer requirements.
About the Dough Divider:
Taibo volumetric dough divider is made of SUS304 Food Grade Stainless Steel. It divides 2-800g and the output is 25-80 pcs/min. It is applicable to dough of widely ranged water content. The hydration ranges from 50% to 70%. The dough dividing machine features high accuracy. The weight tolerance is ±1g~1%.



3. All Round Bakery Supply Services
Location: Corner Plantation & Central Avenue Eastleigh, Edenvale Johannesburg 1610
Main Products:

●Industrial rotary ovens, stainless steel provers, biscuit wire cutter, bread moulder, dough dividers, dough mixers, bread trolleys, bread pans, bread lids, lid trolleys, cooling tunnels.
About the Company:
All Round Bakery Supply Services is an independent supplier and manufacturer. The company was founded in 1994. Ever since, they have been servicing and reconditioning bakery equipment.
They offer a full range of Bakery/ Deli Equipment, including a substantial range of spares for Bakery Equipment.
Their experienced team is always ready to provide rapid innovative solutions to all bakery needs.
They provide unlimited services to the private and corporate business sectors with the aim of building a long-term relationship and customer satisfaction. They manufacture and maintain a wide range of products to the highest standards, meeting the needs & requirements of any bakery.
About the Dough Divider: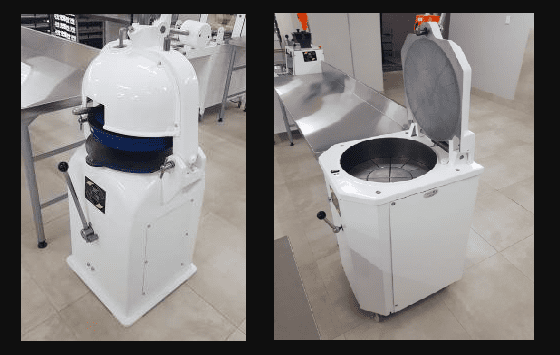 The company has two dough dividers: hydraulic dough divider and bun divider. The hydraulic one divides 16 or 20 pieces. The bun divider is three phase and come with plates.

4. WCS Bakery Supply Services
Location: 375 Bergvlei Road, Wadeville, Germiston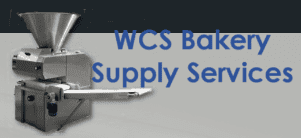 Main Products:
●Dough divider, conical rounder, spiral mixer, lon moulder, removable bowl mixer, intermediate prover, dough divider rounder, dough sheeter, water cooler, water dozing unit.
About the Company:
WCS Bakery Supply Services is located in Wadeville, Germiston. They design and recondition dough dividers and manufacture related products.
The management team of WCS Bakery Supply Services has been involved in the design, fabrication and marketing of their products and has a cumulative experience in the industry of over 30 years.
WCS Bakery Supply Services has established a proud reputation in the marketplace, both locally and internationally, as a quality conscious supplier of customer specific products.
Their design team is both experienced and innovative in their approach and in the range of products manufactured. The company has a modern manufacturing facility, equipped with various heavy-duty and advanced processing equipment.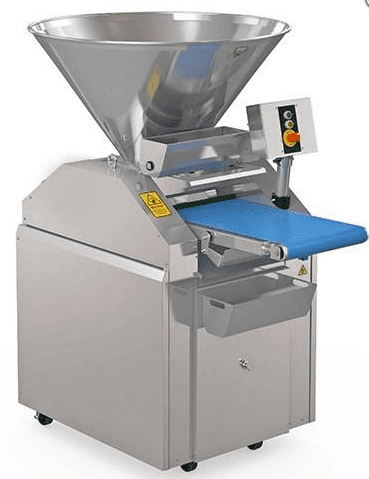 About the Dough Divider:
The WCS volumetric dough dividing machine cuts dough pieces into 50- 200 gr., 100-600 gr. or 250-1000 gr. without damaging and compressing the dough. Hopper and outside lids are made of stainless steel. Weight adjustment can be set up as manually (hand wheel) or via PLC controlled touch screen.





5. Cater Care
Location: 522 Commissioner St, Boksburg East, Johannesburg, 1459
Main Products:
●Bakery Equipment
●Baking trays, bread slicers, bread slicer stand, bread tray, dough divider, dough moulder, dough roller, dough sheeter, deck oven, dough mixer, food mixer, mixer, planetary mixer, prover.
About the Company:
Cater Care was established in 1989 by two members: Ian Mc Sweeney and John Knott. The company has been providing professional and result orientated service that focuses on customer service and client relationships.
Today, they have become one of the leading manufactures and importers of industrial catering equipment in Sub-Saharan Africa. They import heavy-duty industrial catering equipment from abroad and they can also design projects and turnkey solutions and then manufacture, install them in their facilities. Their sophisticated maintenance teams service the guarantee and any other maintenance or repair requirements you might have, delivering peace of mind to client.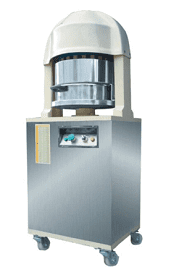 About the Dough Divider:
The Cater Care dough dividing machine is ideal for bread rolls and small loafs production. It can cut 36 portions of 30 grams to 120 grams. It features smooth cutting motion. For more details, please check their website.





6. Cater City Equipment
Location: 686 Syrings, Sweet Holiday Homes Resort
Main Products:
●Bakery Equipment
●Bread slicer, cake cooler, cake mixer, convection oven, deck oven, dough divider, dough mixer.
About the Company:
Cater City Equipment is a direct importer, manufacturer, distributor and supplier of catering equipment.
They are proud to supply high quality products and reliable after sales service to their clients at competitive prices.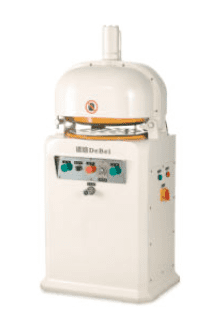 Their exemplary showrooms in Zimbabwe and South Africa and over 6000 product types sold stand as a testimony of their massive product range and great value for money. They also have 3 warehousing facilities, ensuring stocking the best products and procuring products with the utmost efficiency.
About the Dough Divider:
This dough divider weighs 135kg. It cuts 36 pieces and the capacity per piece is30 – 180g. For more details, please check their website.



7. Catercity
Location: 15 /19 Northcoast Road, Durban, South Africa
Main Products:
●Bakery Equipment
●Revent oven, deck oven, cake mixer, dough mixer, dough divider, pastry sheeter.
About the Company:
Catercity has continually been committed to supplying high quality, competitively priced and advanced professional kitchen equipment to the food service industry. Their products have been widely used in supermarkets, restaurants, bakeries and butcheries across South Africa. With over 40 years expertise in the food service equipment industry, they have formed a system of suppliers and manufacturers locally which enable them to design, innovate and supply the local industry. They also import and stock a range of European manufactured products. They specialize in turnkey operations from design layouts to custom manufactured fabrication for various concepts.
About the Dough Divider: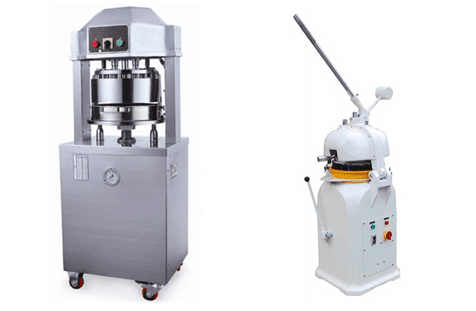 Catercity has 2 types of hydraulic dough dividing machines. Both of them have stainless steel outer structure and easy adjustment for different dough weight. The dividing weight of the first one is 30-120g/ pcs. The second one has 2 models, and the total weight range is 20-100g. For more details, please check their website.

Conclusion
I hope this list would be helpful when you're choosing the right supplier of dough divider and other bakery equipment for your business. If you'd like to know more about baking machines, click the links below to read more.
●How to Choose Your Dough Divider
●What Are the Four Types of Dough Divider?
●The Most Comprehensive Purchasing Guide to Dough Dividers in 2022