Malaysia has the third largest economy in Southeast Asia thanks to its newly industrialised market economy.
If you'd like to open a bakery or dough related business in Malaysia, you may find yourself in need of reliable manufacturers and suppliers of dough processing equipment. However, with the country's fast-growing manufacturing and import-export industry, it'll be complex and tricky. You are in luck; here are some proficient dough divider suppliers that can meet your requirements. 
Location: 348, Jalan Pahang, Setapak, 53000 Kuala Lumpur, Malaysia.
Main Products:
●Bakery Equipment
● Deck tray ovens, convection oven, dough divider, dough sheeter, fermentation cabinet, spiral mixer, universal mixer, bread slicer.
About the Company:
Nam Fong is a dedicated manufacturer of stainless steel and commercial kitchen equipment. They are capable of designing, producing and serving. The company is located in Malaysia, supplying a wide assortment of stainless steel products such as; steel fabricated kitchen equipment, food processing equipment, snacks equipment, food equipment, bakery machine equipment as well as commercial refrigeration equipment.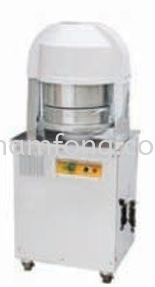 It is formed in the pursuit of delivering products and services with quality, reliability and customer satisfaction. With their experienced and sophisticate team, they are a cinch to offer customers with best service. we are ready to offer you with our best service.
About the Dough Divider:
There's no description of the dough divider on their website. In my opinion, this is a hydraulic dough dividing machine. You can replace the dividing plate to adjust the quantity and weight of divided dough pieces.
Location: Zhujie Industrial Park, Mizhou Street, Zhucheng, Shandong, China
Main Products:

●Dough Mixer
●Dough Divider
●Dough Rounder
●Conical dough rounder, compact dough rounder
About the Company:
Taibo Machine is based in China. It boasts convenient transportation at home and abroad. With their 10 years of experience in manufacturing bakery equipment and exporting, the company has become the leading manufacturer of dough divider, dough rounder and other baking machines worldwide. They are capable to provide single machines and entire dough handing lines and serve small shops, agents and large dough processing enterprises. They have exported to 106 countries over the past 10 years.
In the pursuit of innovation, dedication and professionalism, they become stronger and ready to meet diverse customer requirements.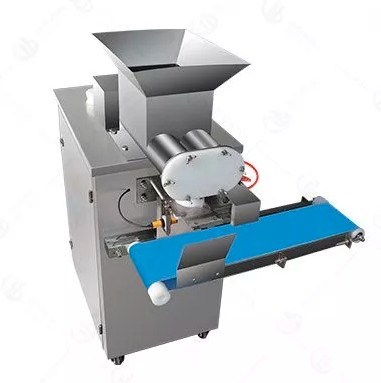 About the Dough Divider:
Taibo's ingenuity can be found in every facet of their newly developed volumetric dough divider. This dough divider machine is made of SUS304 Food Grade Stainless Steel. It divides bulk dough into pieces of 2-800g and the output is 25-80 pcs/min. It is applicable to dough of widely ranged water content. The hydration ranges from 50% to 70%. The dough dividing machine is highly accurate. The weight tolerance is ±1g~1%.
Location: 145, Jalan SP1, Taman Semabok Perdana, 75050 Melaka, Malaysia.
Main Products:
●Bakery Equipment
●Spiral mixer, food oven, food mixer, fermenting box, dough sheeter, dough mixer, dough divider, dough divider rounder, bread slicer.
About the Company:
YSM is established in 1996 and is a leading company that specializes in qualified gas contractor, commercial kitchen consultant, bakery equipment, etc.
Their products are practical, helpful, nice looking and durable. With their round-the clock production, they can ensure fast delivery. They have a well-trained service team to turn customers' requirements into feasible solution. Customer needs are considered to be their responsibility and their main purpose for continual working.
About the Dough Divider:
There is still no description of it. The way I see it, it is one of these hydraulic dough dividers. Put the dough on the board and the cutter above goes down to cut the dough into several divisions. The quantity and size of the dough divisions depend on the cutter. If you are interested in this dough dividing machine, please check their website.
Location: No. PMT 5119, Jalan Sungai Nyior, Sungai Nyior Indah, Penang, 12100 Butterworth
Main Products:
●Bread slicer, dough divider and rounding equipment, fermenting box, flour mixer, oven.
About the Company:
Eik Seng Machinery Sdn Bhd transitioned from a small humble company into an organization going all out to offer customers the best product and service. Their strict quality control ensures that customers receive the finest quality products. With their awareness of the value environment, they are constantly improving the quality of products to be more environmental friendly while maintaining the highest level of efficiency and quality.
About the Dough Divider:
ESM's volumetric dough divider cuts dough into 5-200g. You can change the molding head to adjust the weight. The output is 80-140 pieces per minute. The capacity of the machine is 100-140kg per hour. For more details, please check their website.
Location: Lot 10, Jalan Emas SD 5/1, Bandar Sri Damansara, 52200 Kuala Lumpur, Malaysia
Main Products:
●Bakery Equipment
●Bread slicer, convection oven, divider and rounder, mixer, oven, pizza oven, proofer, sheeter.
About the Company:
SYM Equipment Sdn Bhd caters to the increasing demand for food processing and commercial kitchen solutions, strives to be a one stop solution centre for clients in the food and beverage sector.
They provide a wide range of equipment, skills and knowledge, able to create cost efficient solutions to clients including: professional planning and designing, commercial kitchen equipment and food processing machinery, commissioning and installation, after sales service and maintenance.
About the Dough Divider:
This is a typical semi-automatic dough divider rounder. The machine both divides and rounds. It comes with different molds so that it divides dough into different quantity and size. I can't see the details about this dough dividing machine because of website error. If you are interested in this one, try to check their website.

Conclusion
If you are still looking for more about dough divider and dough divider manufacturer, check out the following articles:
●What Are the Four Types of Dough Divider?
●The Most Comprehensive Purchasing Guide to Dough Dividers in 2022
●2022: Best 5 Bakery Equipment Suppliers in USA