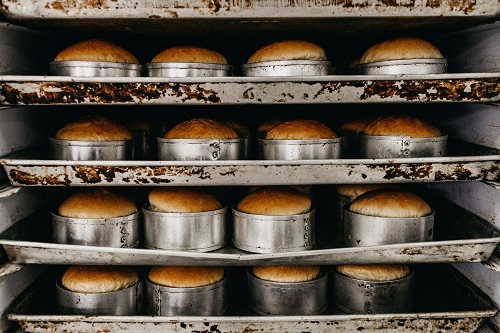 Bakery equipment plays a significant part in deciding the quality of bakery products. From dough preparation like dividing, rounding and shaping to baking, packaging and preservation, right bakery machines deliver consistency and efficiency.
Therefore, it is fundamental to choose bakery equipment with high quality or all your efforts and money will come to naught.
But how? As an experienced manufacturer of bakery equipment, I'll show you 6 things to keep in mind when choosing commercial bakery machines.

1. Capacity
The production capacity of the machines should fit in with the size of your bakery business and your business goals. Only in this way can you ensure good return on investment.
Before looking for the bakery equipment you need, determine the capacity of the bakery thus you can approximately figure out the capacity of machines.
Generally speaking, kitchen equipment with smaller capacity has lower price. And that's why business onwers prefer starting with small or medium sized equipment. However, buying machines that can produce far less than enough doesn't save you money. It backfires on you, resulting in losses of potential profits when you gain stable food trafic.
If machines can't produce enough breads to meet all customers' demand, customers will leave and turn to other bakeries. Furthermore, suppose the amount of flour used in your bakery is 500kg a day, while the capacity of the dough mixers is only 100kg per shift. Bakers have to operate 5 times to prepare enough dough, which is both time and labor consuming. Then, what's the point of using automatic baking machines?
Conversely, if you have a small bakery, then choosing baking machines with high capacity would be counterproductive.
First, large machines always have higher price, thus they all take up a lot of initial investment. Instead of machines, you can spend that money on something more important like raw materials, marketing, special offerings, developing new products, etc.
Plus, you don't want to produce far more baked goods than you can sell.

2. Power Supply and Voltage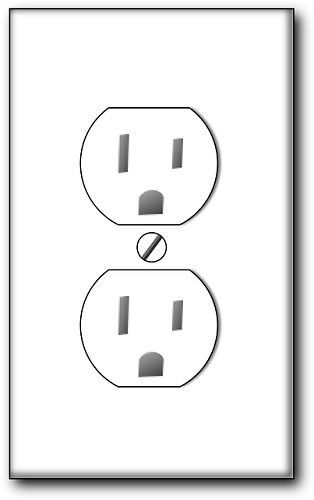 The power supply and voltage standards vary with countries and regions. Therefore, it is necessary to confirm if the power supply and voltage of the machine you want to invest matches your local requirements before purchasing. Is the power supply single-phase or three-phase? Is the voltage 220V or 110V? Confirm the voltage and power supply of your premises and then tell it to the manufacturer. Manufacturers always have a wide range of models available to meet various requirements. And if they don't, they'll have the ability to customize the machine for you.
This process ensures you can install and adjust the machine smoothly. If the power supply and voltage of your bakery and the machine don't match, you will need a qualified electrician to convert and repair, which is both money and time consuming. And this means you can't put the machine into use as soon as possible.

3. Dimension and Layout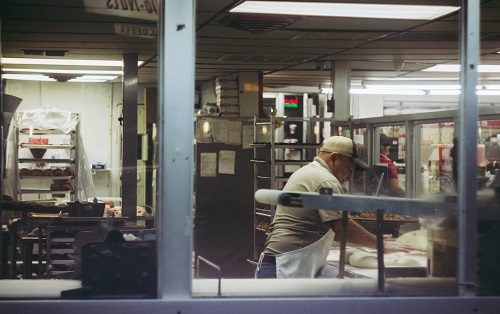 Think about the dimension of the machine and the kitchen. Make sure there is enough working space for the kitchen staff and bakers. Large equipment always come with large footprint and that makes it inconvenient for the staff to move around the kitchen.
Besides dimension, you also have to think about the layout of the machines in your kitchen. Here are two suggestions. First, place the machines in a logical order to improve the efficiency and consistency of the production. For example, you can place all the dough preparation equipment like dough mixers, dough dividers, dough rounders, table, etc. together, and put the proofing equipment and convection ovens beside the dough preparation equipment. With placement like this, the time and labor spent on transporting products will greatly decrease and the production will be more organized.
When it comes to the layout of bakery equipment, here's one more thing to consider: ventilation. Bakery equipment heats up during operation. If machines are placed to each other closely or against the wall, the heat airflow and hot air will not be discharged quickly enough. This will shorten the life service of the equipment or even lead to irreversible damages. Therefore, when choosing the baking equipment, be sure to check the number and position of vents.

4. Installation and Operation
Industrial and commercial baking equipment are large and complex. They may be difficult to install and operate, especially for non-professional staff. And that's why you need to confirm whether the supplier provides professional and clear installation and operation guide.

5. Clean and Maintenance
Cleaning contributes to food safety and hygiene. It also helps to prolong the service life of the equipment. Cakes cookies, pastries, bagels, loaves of bread and other baked goods contain rich sugar and butter, which is hard to clean and have certain poccibility to corrode the bakery equipment.
To handle this, I recommend choose machines made from high quality stainless steel like SUS304 stainless steel. For dough rounders, the rounding guide should be covered with food grade Teflon. Otherwise, it'll take you much time to clean the sticky dough.
Although most of food processed machines are designed for easy cleaning, it is better to ask the supplier about daily cleaning and take the degree of difficulty or ease into account.
The same goes for maintenance. Regular maintenance is crucial to keep the equipment in good condition. Ask the supplier about the daily maintenance routine and see if it requires professional technicians or a large amount of time.

6. After Sales Service
Equipment malfunctions occur sometimes. Don't forget to ask the supplier about the after-sales service like warranty, spare parts, technology supports, etc.
If you are looking for more about bakery and bakery equipment, please read our last post: How to Start a Bakery Business from Scratch. This passage explains every you need to know about starting a bakery business and purchasing essential bakery equipment.
Below is a list of following trade shows of bakery equipment. Maybe a visit to trade shows nearby will be of greater help.

Upcoming Bakery Equipment Trade Shows 2022
Name
BAKE & CAKE 2022
Bakery China 2022
PPMA Show
Theme
Exhibition for equipment, ingredients and supplies for the bakery & pastry industry
One of the largest bakery exhibitions in Asia specializing in bakeries.
Explore innovations in baking machinery, manufacturing and packaging
Who to Attend
Eligibility : Trade only Method of admission : Apply/register online
Eligibility : Trade only Method of admission : Apply/register online
①Bakery industry professionals
②Key influencers within the bakery sector
③Specialists within sectors of packaging
④Industry decision makers
Time
November 22, 2022 – November 24, 2022
September 19, 2022 – September 22, 2022
September 27, 2022-September 29 , 2022
Place
Tel Aviv / Israel / Middle East
Shanghai / China / Asia
Birmingham/ UK/ Europe
Part of the items to be exhibited
Bakery and pastry machinery, equipment and technologies, Frozen and baked-frozen pastry products
Bakery Ingredient & Finished Products, Ovens and Other Baking Equipment, Showcase/Storage/Refrigerator, Catering Equipment
Baking machinery,packaging machinery, etc.